UP THERE STORE (VICTORIA, AUSTRALIA) | Kickin' it @ the Up There Store!!
Brendan Mitchell of The Up There Store Shoot:
This is a snapshot of a recent shot done at the Up there Store in Melbourne for Brendan. (Managing Director)
Do you need a style revamp for your business?  We at Moving Pixels can help you achieve a look that will put you in a different league to the rest.  Just give us a call on 0401 008 778 and let us give you a no cost consultation!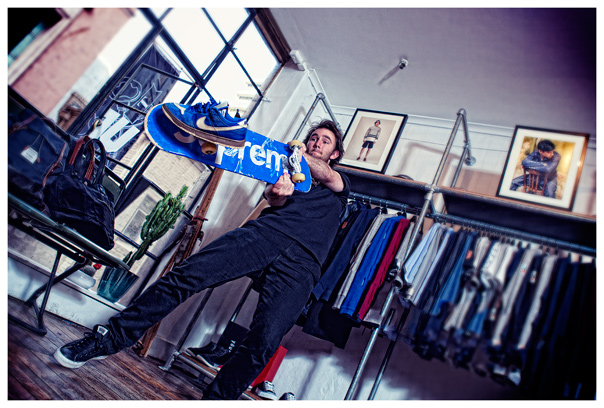 Up There is a contemporary mens fashion boutique to be based in Melbourne, Australia, opening Mid 2010. As a store Up There's mission is to bring to Melbourne a male specific contemporary fashion store. Where the labels are unheard of unless you're a keen 'fashionista', the quality is second to none and the products are nowhere else to be found. 'Up There' wants to create a memorable retail experience for their fashion housemates that helps them to embrace their culture and create a high end street wear lifestyle.
Up There Born 2010
Level 1, 15 McKillop Street
Melbourne, Victoria,  3000
Phone: +(61) 3 9670 6225
Fax: +(61) 3 9670 8225
We Greatly Appreciate Your Comments: