Claire Radbourne  Wedding Pre Shoot:
Recently I had the opportunity to do a Wedding Pre Shoot with Claire Radbourne in inner Melbourne. It was a sunny day but with my trusty assistant/Fiancée as lighting assistant we were able to capture a fun series of pictures. The yellow  field and serendipitously the white butterflies were all present to create images that describes the subject well- graceful and feminine.
Claire's  hairstyle and makeup artist chose colors to enhance the style of the photoshoot giving it a touch of glamour. The delphinium wreath with ivy leaves was a perfect combination, allowing the blue to stand out from the picturesque landscape, drawing attention to her lovely features.
We were falsely informed that the predicted forecast was to be overcast.  Despite arriving early to the location, we were greeted by sunny Melbourne. Like always we came prepared.  Melbourne's weather simply cannot be trusted.
Thanks again to Claire for letting me do this shoot for her and I am hoping she is happy with the results!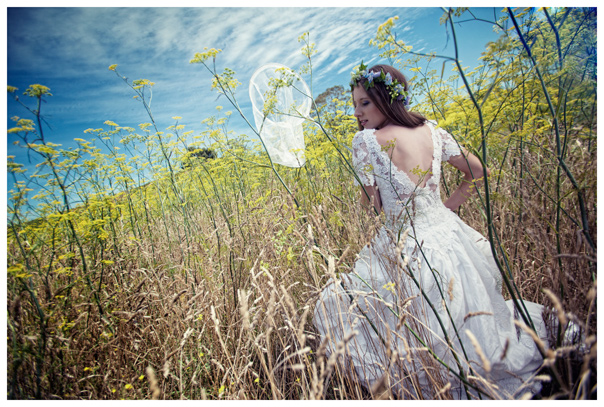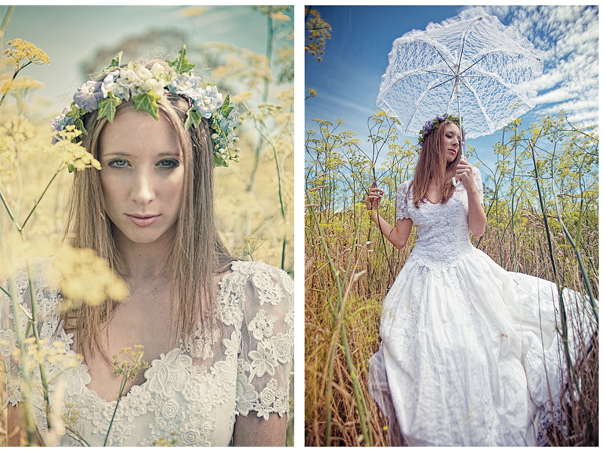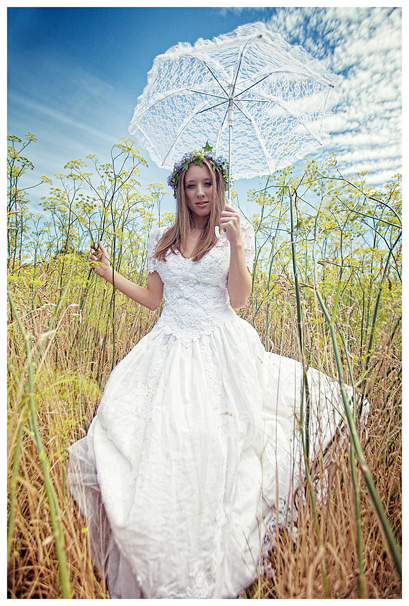 We Greatly Appreciate Your Comments: