Royal Botanical Gardens (Melbourne Victoria, Australia) – Elaine + Leo's Pre Wedding Photoshoot
Moving Pixels are Wedding Photographer Melbourne specialising in Wedding Photography and Destination Weddings.
Elaine + Leo's Pre Wedding Photoshoot (2012 The Knot.Com.au Competition Winner)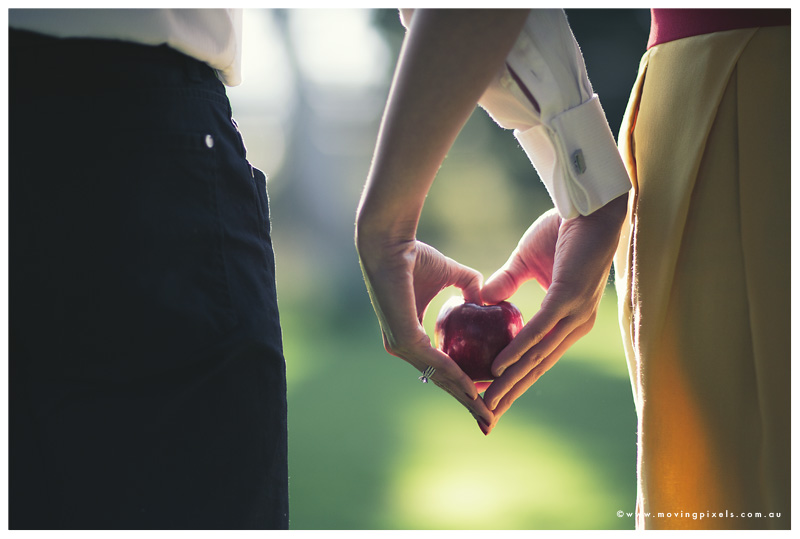 This year Moving Pixels had a competition in conjunction with The knot.com.au.  The winners won a free photoshoot with us.  Elaine and Leo were one of our lucky winners.
We shot the lovely couple at the Royal Botanical Gardens in Melbourne recently on a Sunday afternoon.  We decided to go with an apple theme… because we liked the idea of apples being a symbol of love.  The "apple" of ones eye if you will…
The shoot was great fun and we had a lovely time shooting with both Elaine and Leo.  Its easy to see why they are in love with one another.  At one stage while shooting, a swan decided that she was not to be upstaged by the lovely couple and decided to crash the photoshoot.  The lovely couple also took the opportunity with this shoot to take photos for their thank you cards.
Moving Pixels wishes the lovely couple all the best for the future and congratulations on their up and coming nuptials.  We are sure it will be a celebration filled with memories to last a lifetime!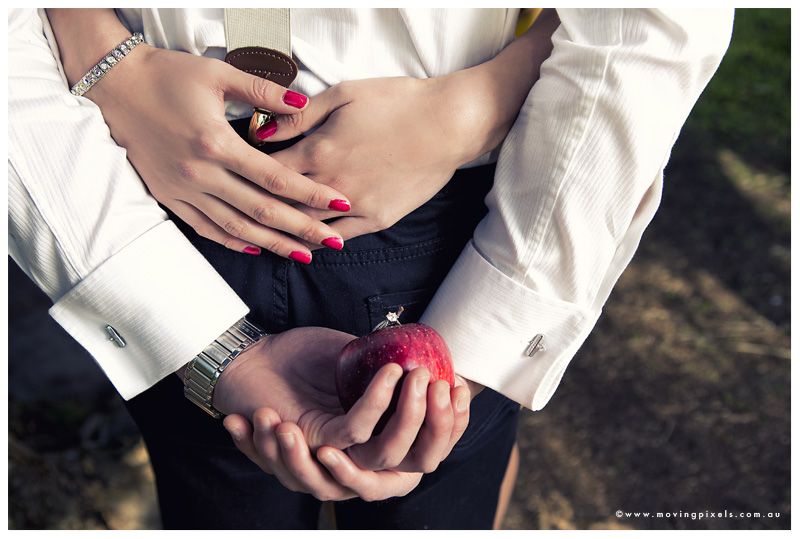 We Greatly Appreciate Your Comments: