FREMANTLE (WESTERN AUSTRALIA, AUSTRALIA) | SPRING LOVE WEDDING
Paul and Genelle's Wedding
I was recently in Perth when Albedo Photography kindly invited me to join them on a photo shoot. I was extremely keen to join them as I had recently acquired a Leica M9 and was impatient to test  the capabilities of the camera.
The weather was perfect for Genelle and Paul who exchanged their vows underneath a billowing tree at Mossman park in front of their family and friends. Genelle is the contempory bride who was able to balance simple and sweet with elegance. The blushing bride wore a slim line gown with a shoulder neckline and a buttoned corset closure.  Her hair was pinned with a side net face blusher veil giving the occasion a touch of french vintage appeal.  
The maid of honour, Peta, was dressed in black with her male counterpart Jack wearing a matching tie.  Despite the simplicity of the colour palate, a flash of colour was seen under the wedding gown allowing transient glimpses of her green/blue high heels.  
The day started at the couples residence where we were able to capture the early preparations.  Never had I seen such a happy bride, Genelle was always laughing.  The ceremony itself was filled with smiles and laughter, the pastel coloured confetti floated in the air to celebrate this lovely couples union and the start of hopefully a long and eventful life together.   Congratulations!!   
Thank You to thank Paul and Genelle for allowing me to part of such an intimate wedding ceremony as well as the staff at Albedo Photography for letting me tag along and test out my new camera!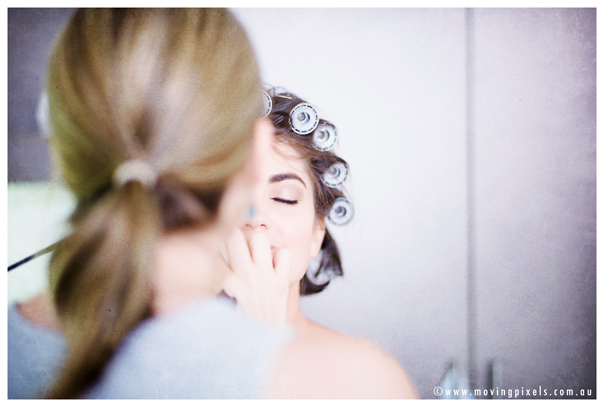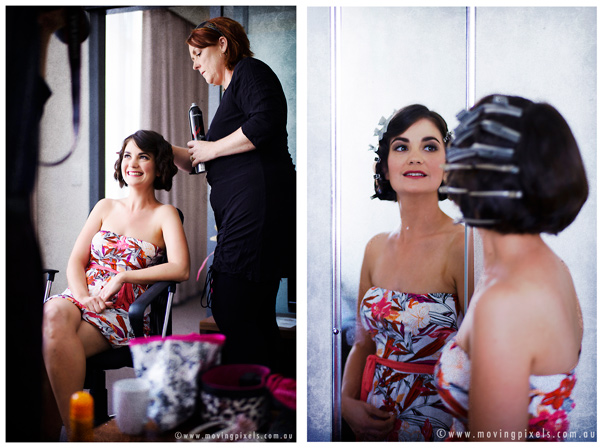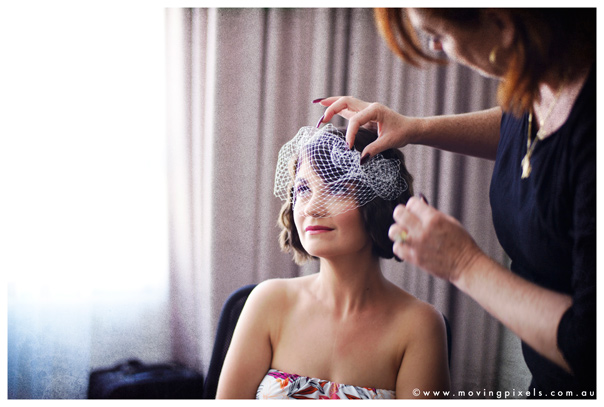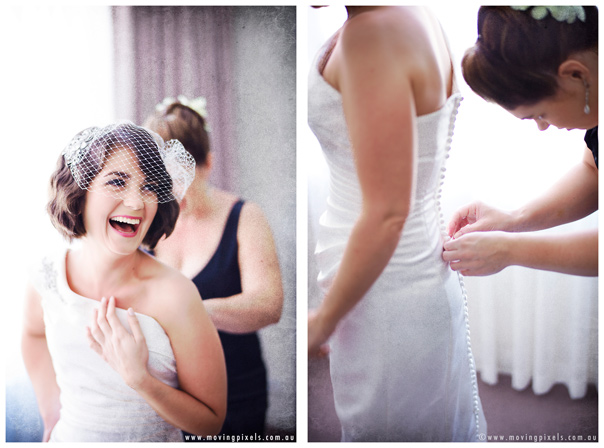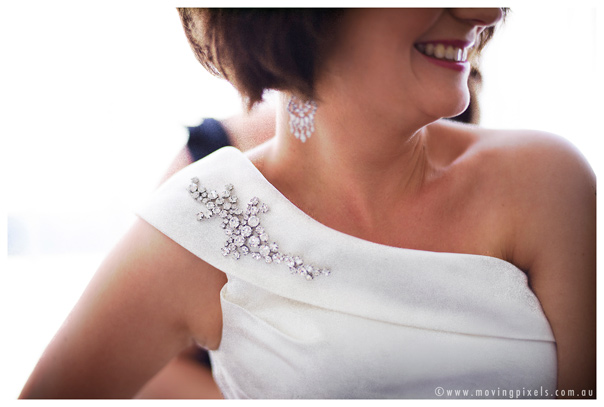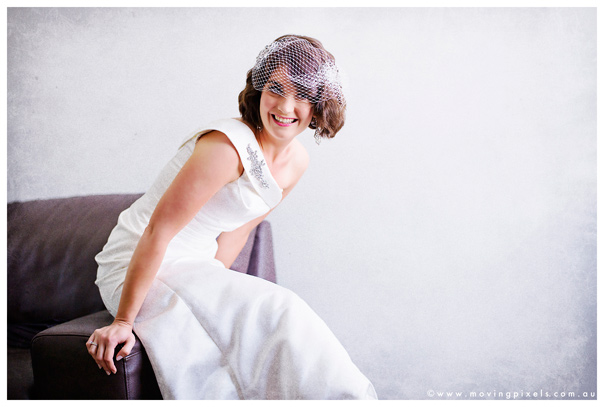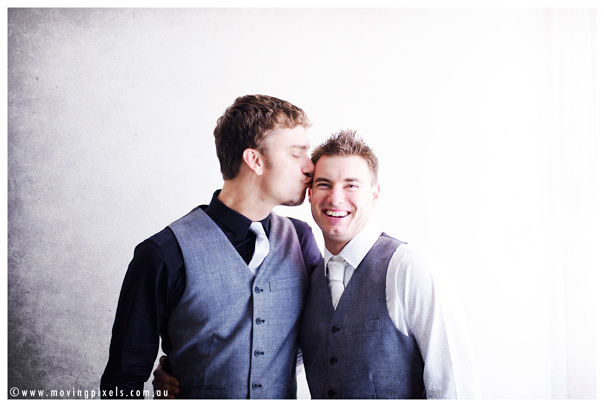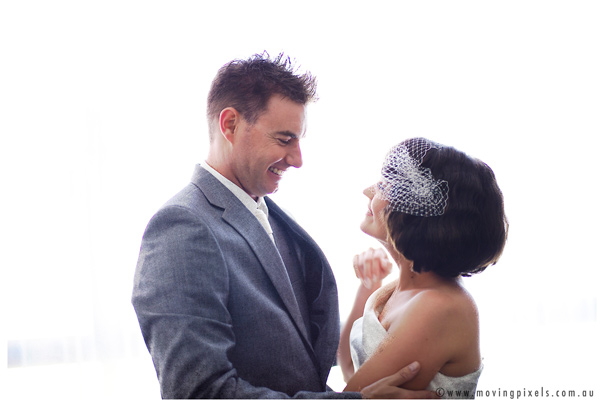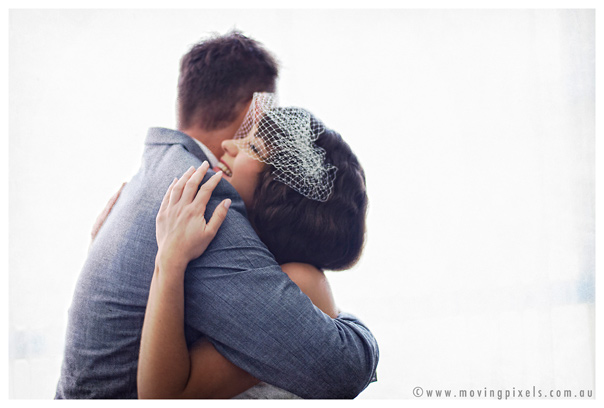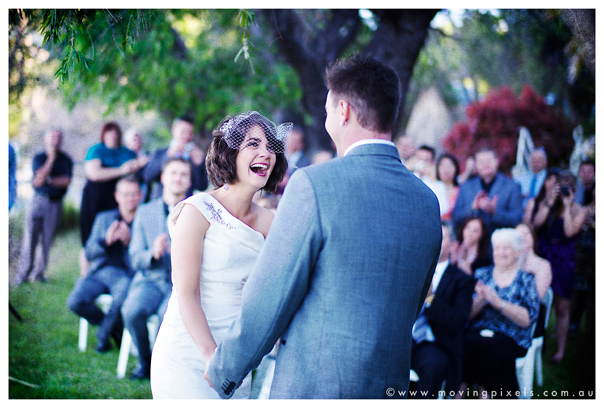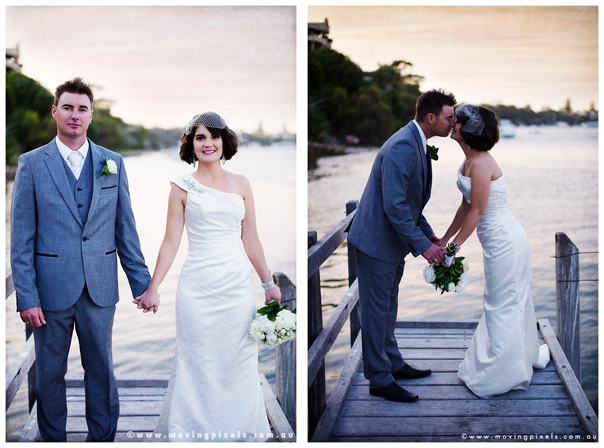 If you are interested in us taking photos at your wedding, please contact Paul on 0401 008 778 or via the contact us tab above.
We Greatly Appreciate Your Comments: