Waterfall Trash the Dress Shoot:
Marriage is forever… But your wedding dress only gets 1 day.
Trash the Dress Photo Shoots are becoming very popular with present and past brides and grooms. Trash the Dress is a non-traditional and artistic way to capture additional memories of the dress that you hand picked amongst so many other contenders.
You've made a life long commitment to the groom.  Many people fear that the wedding dress will be destroyed. However, at Moving Pixels we tailor the photoshoot to meet your needs so that you continue to have fun in your wedding attire. Trash the Dress for me, is not just about tearing or destroying the dress. However, if you are a rebellious bride I certainly can cater for your inventive ideas.  I am inspired by fashion and glamour photography and have experience in juxtaposing beautiful, couture garments with unconventional settings. I love to create dramatic photographs which dares to be different with a magazine finish. So whether it be creating a winter wonderland or making a splash, dust off the cobwebs and contact me at Moving pixels.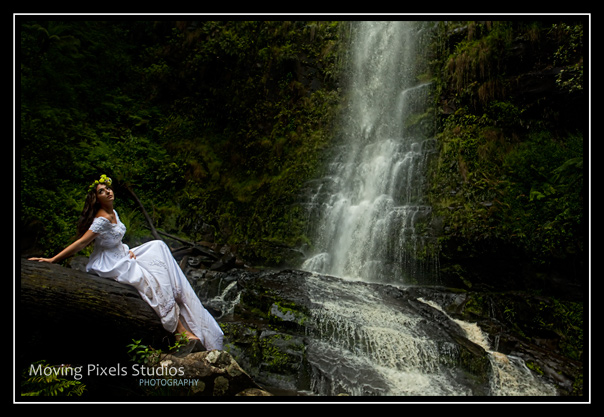 We are only limited by our imagination!
If you would like to do a Trash the Dress shoot. Contact Paul on 0401 008 778 or email using the tab above.
We Greatly Appreciate Your Comments: