Wattle Park Chalet (Surrey Hills, Victoria Australia) – Matthew + Kaori's All You Need is Love Wedding!
Moving Pixels are Wedding Photographer Melbourne specialising in Wedding Photography and Destination Weddings.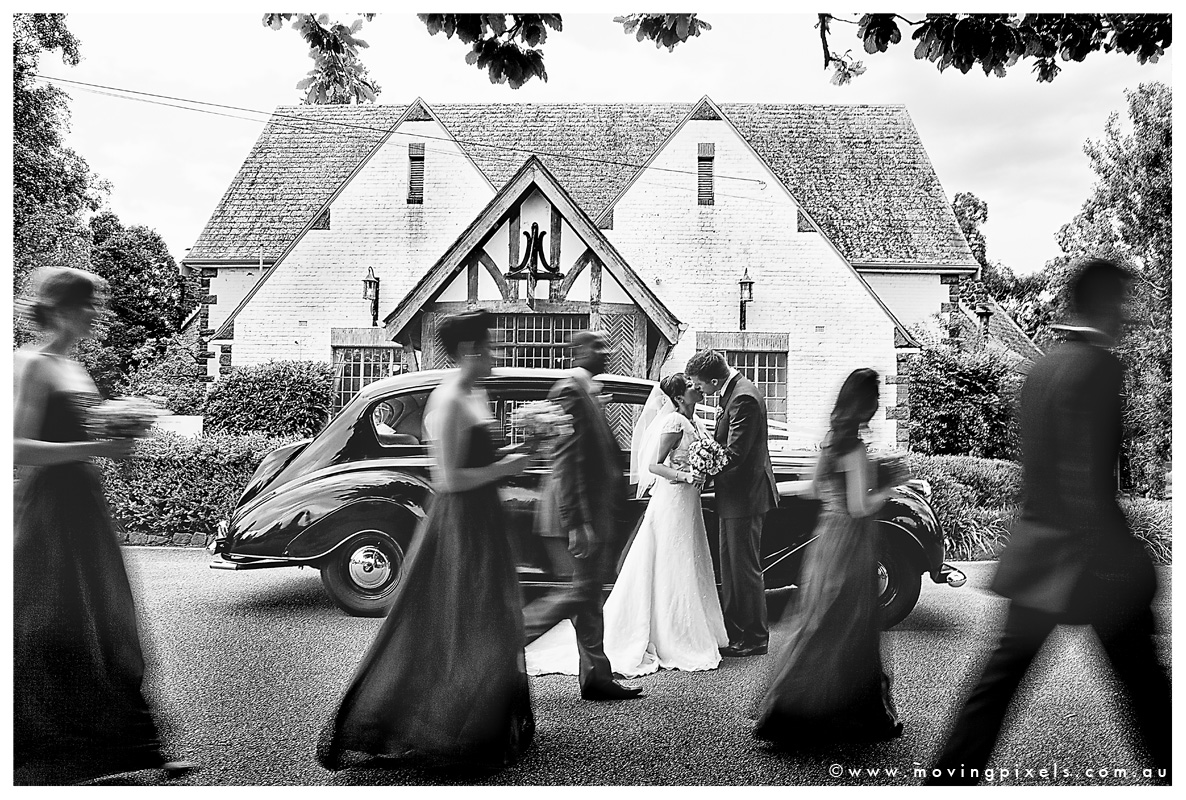 Matthew + Kaori's Wedding
November is always the start of wedding season for me.  Summer, heat and weddings!  Matthew and Kaori's wedding started off this wedding season and what a wedding it was!
To start with.. the car used to drive them around all day was actually the car that drove The Beatles when they were in Melbourne in 1964!
We got to both Bride and Grooms houses relatively early as they got ready.  On the brides side.. Kaori's nephew was constantly running in and out giving his personal stamp of approval as well as jumping all over our photographer Jason.
We then hopped into our car and made our way to the grooms side where Matthew and his three groomsmen were 'suiting" up for Matthew's big day.  With a little last minute flower adjustments from mum.. the groom was ready to go and get married…
The actual wedding ceremony was a short walk from the groom's house at St. Scholastica's Parish where the couple exchanged their vows and became husband and wife!
Once the ceremonials were taken care of.. it was time for family and friends to make their way to Wattle Park Chalet to dance the night away!
It was a lovely reception and the perfect place for Matthew and Kaori to celebrate their love with friends and family.  Guests were greeted on the lawn with drinks and canapés before making their way to the dining hall where they had dinner and laughs all round.
We would like to congratulate the newly wed couple and wish them both a long life together filled with love and happiness.  Thanks for letting us at Moving Pixels capture your wonderful wedding!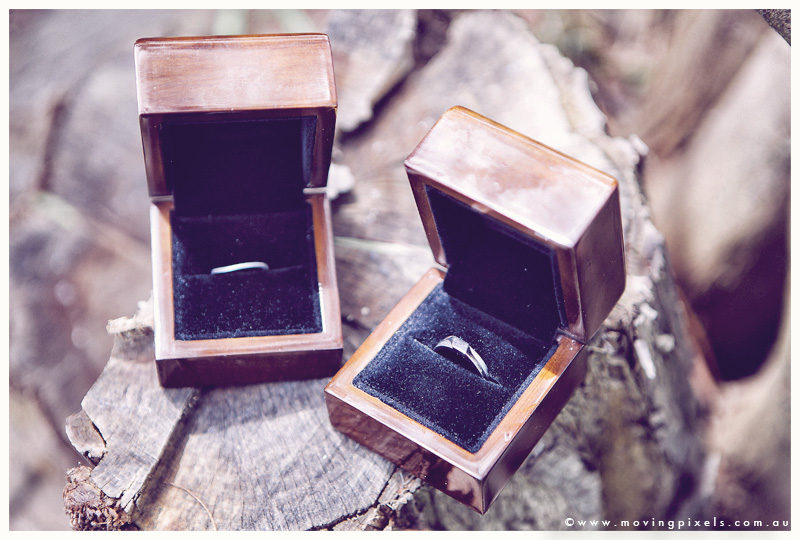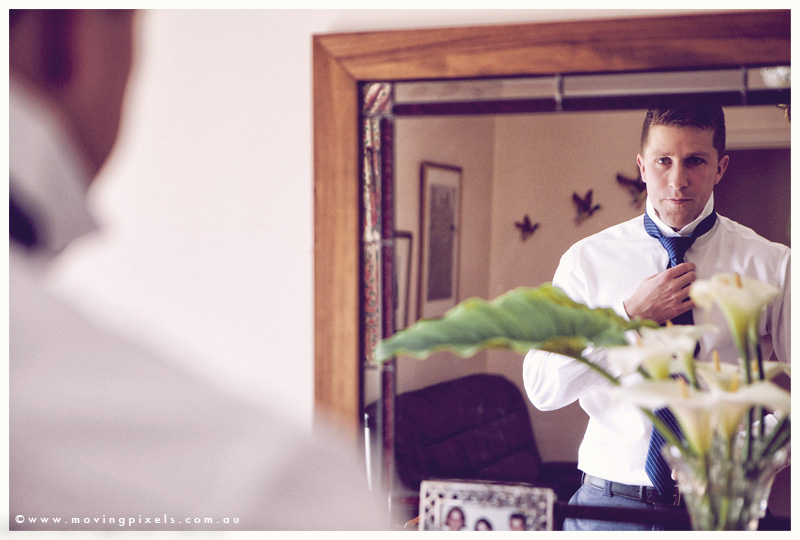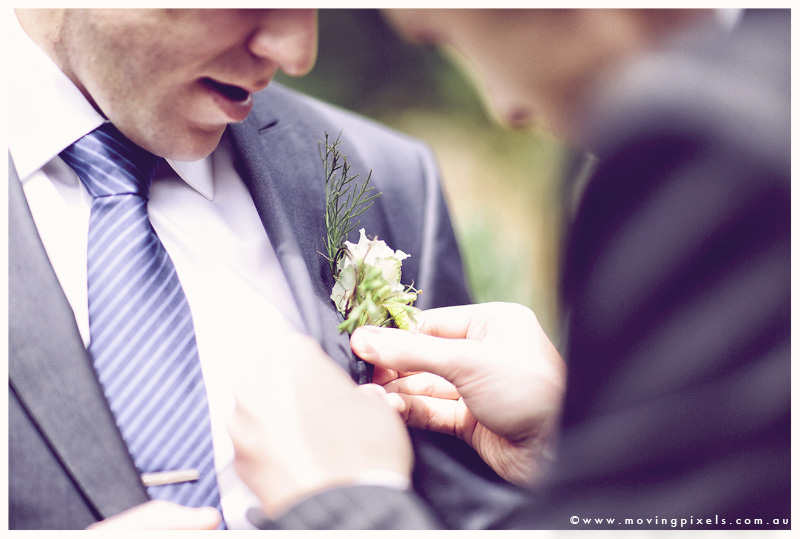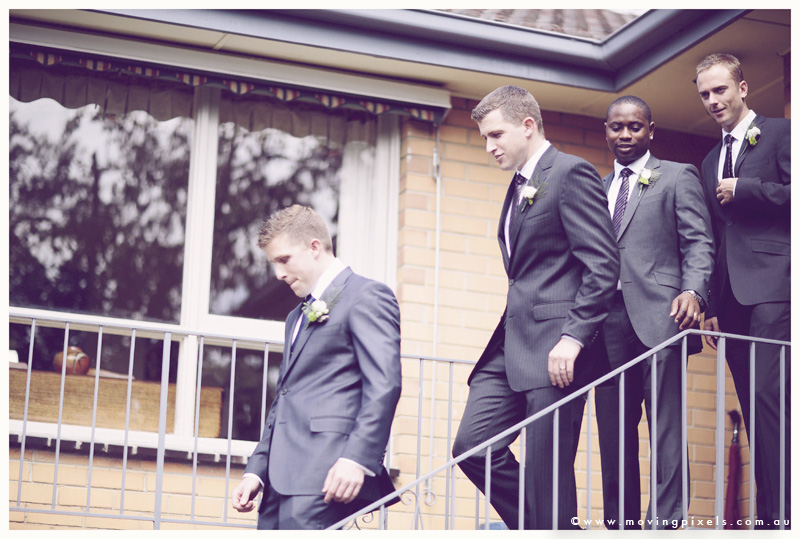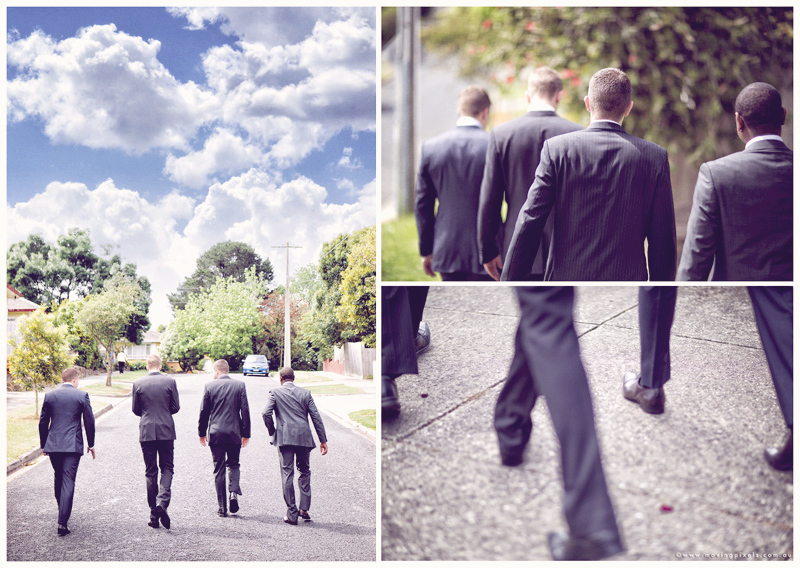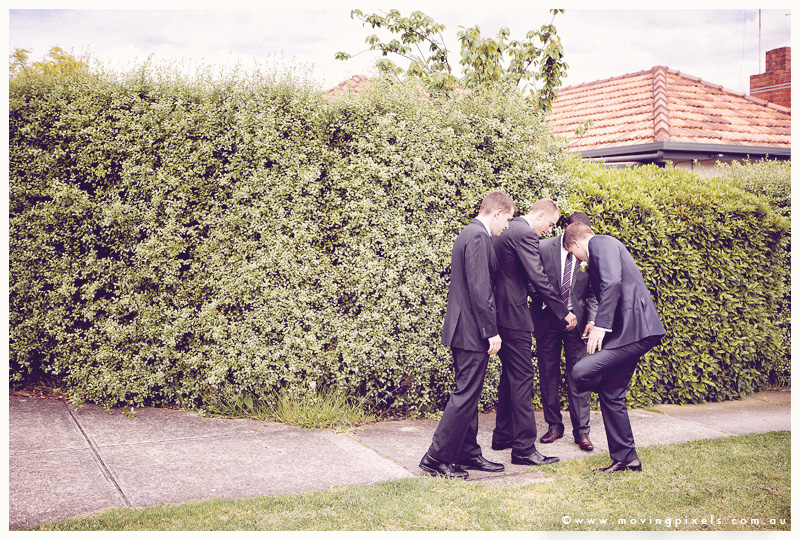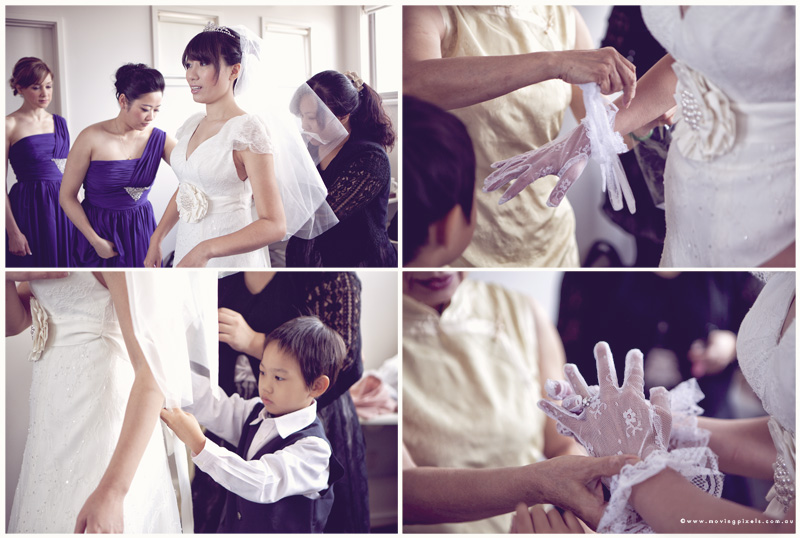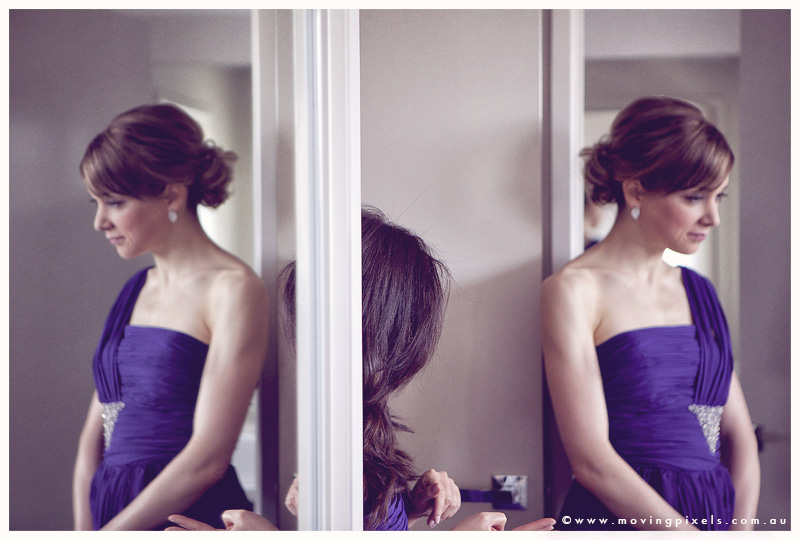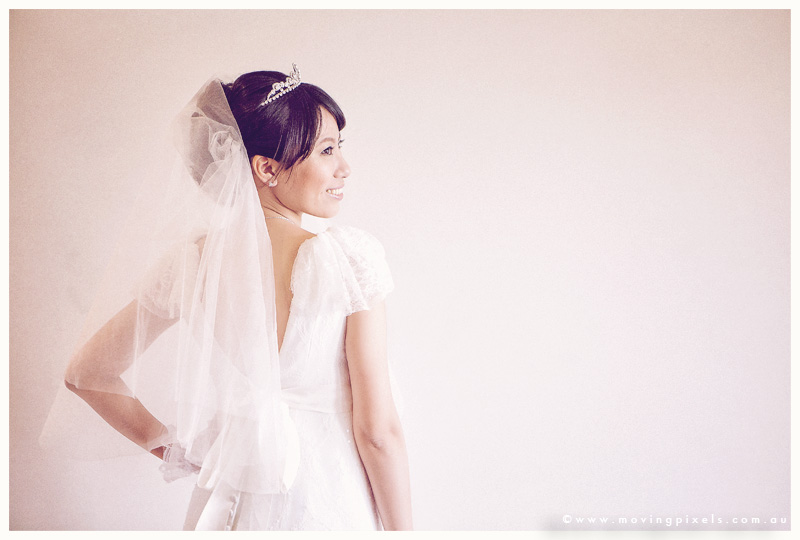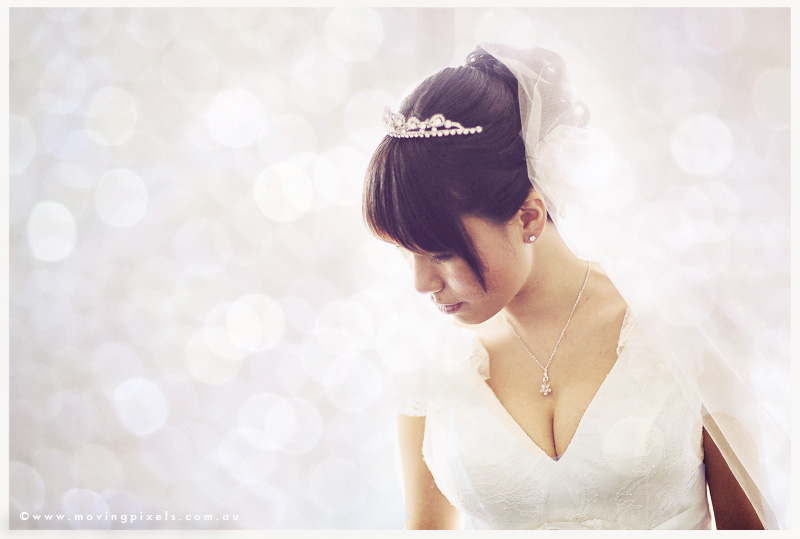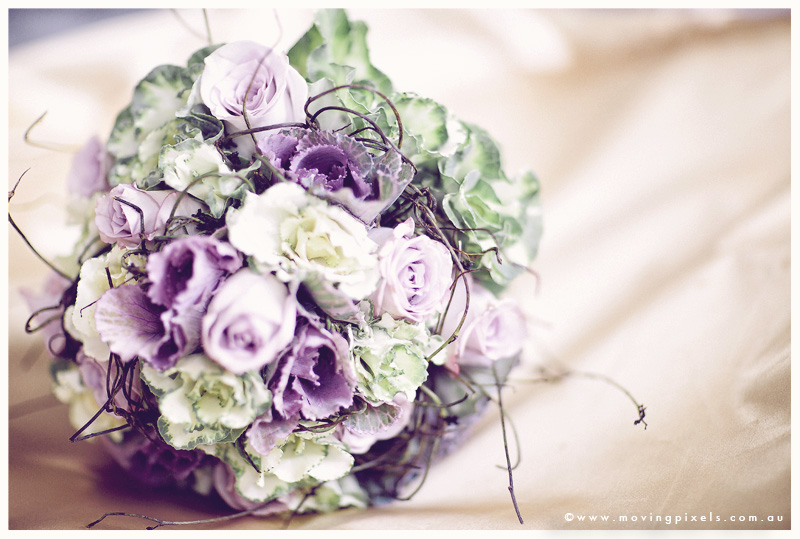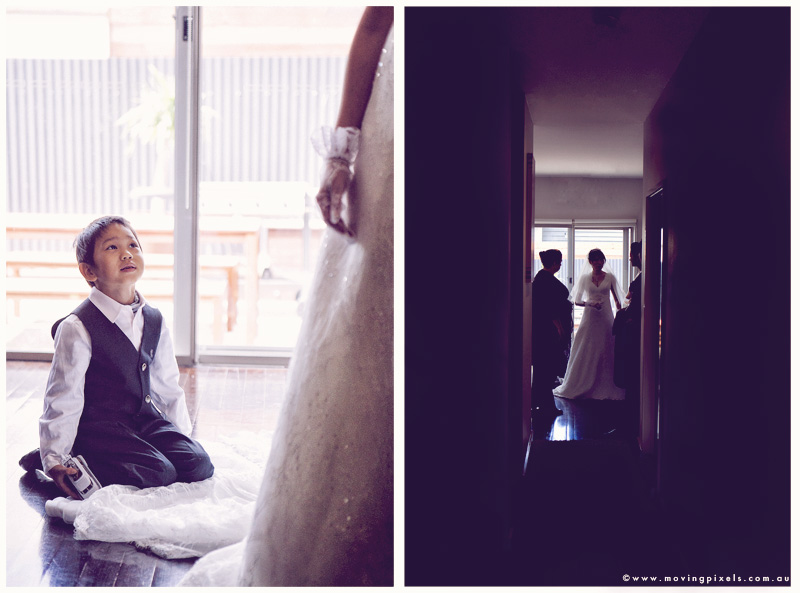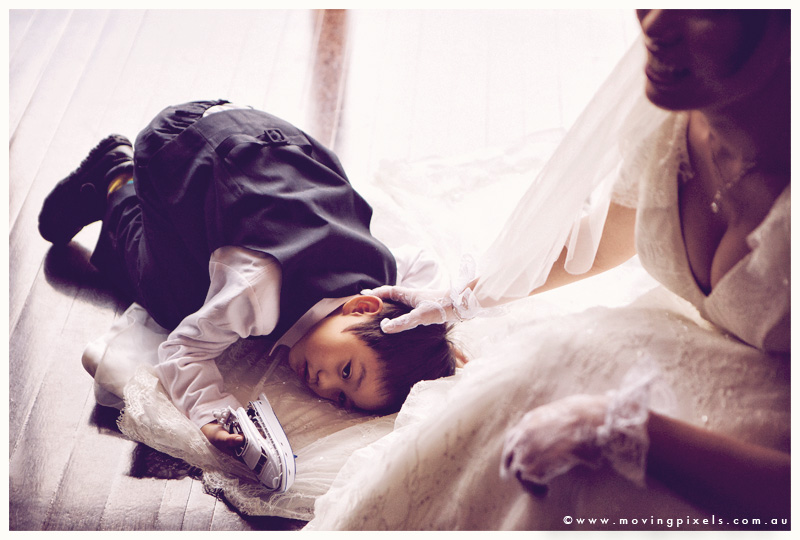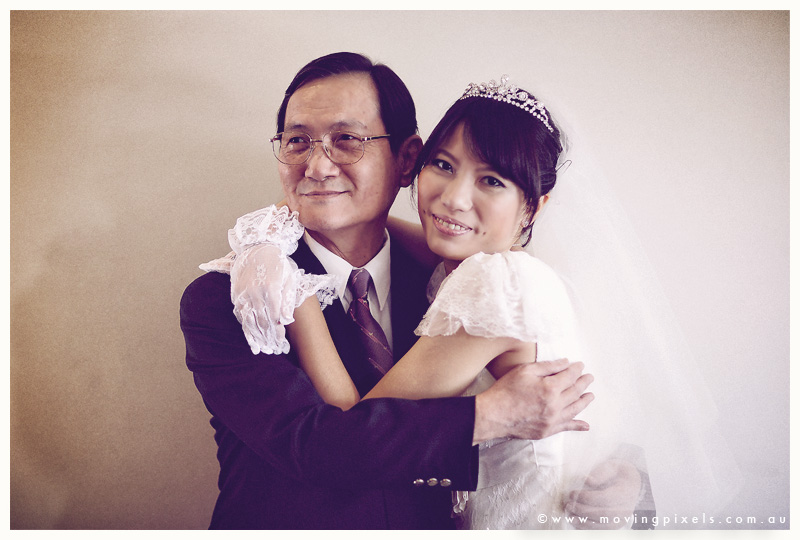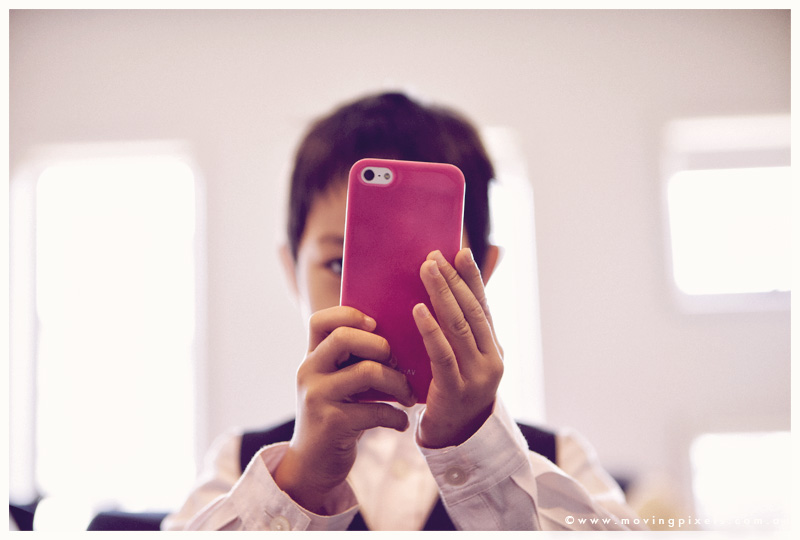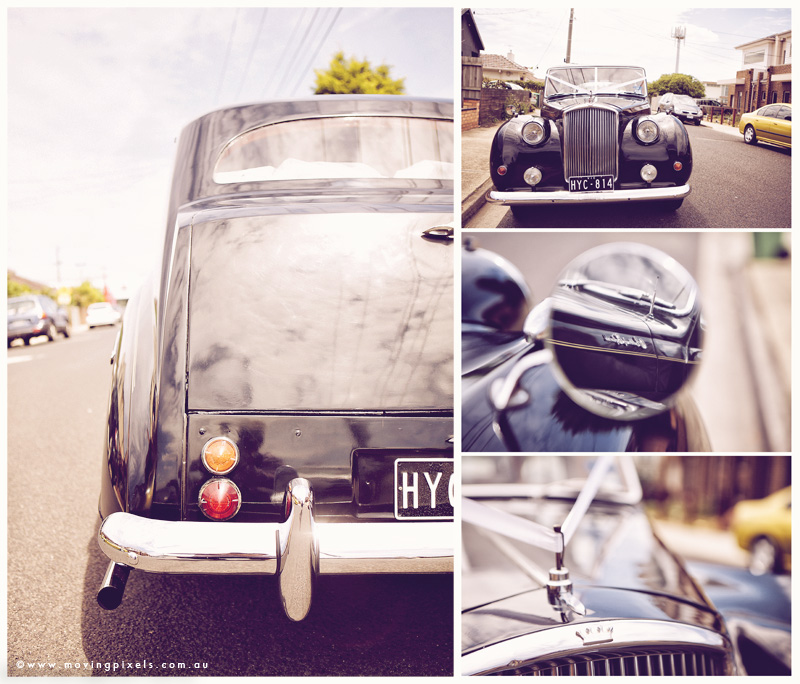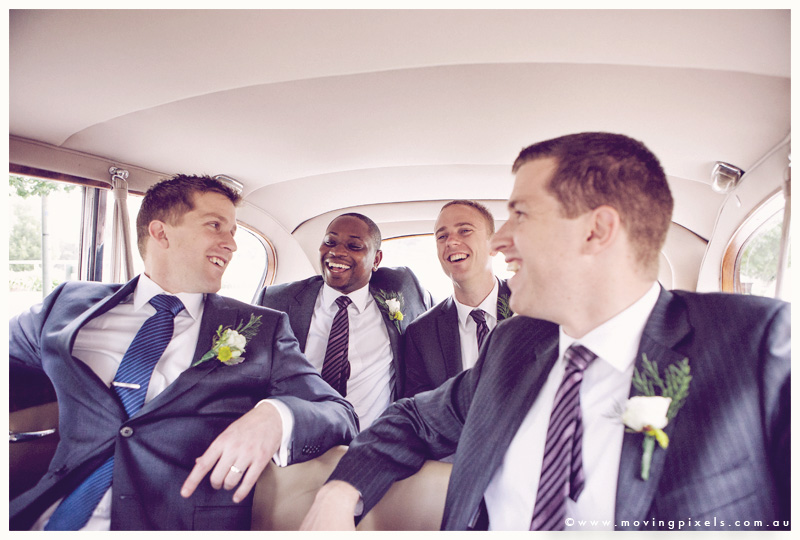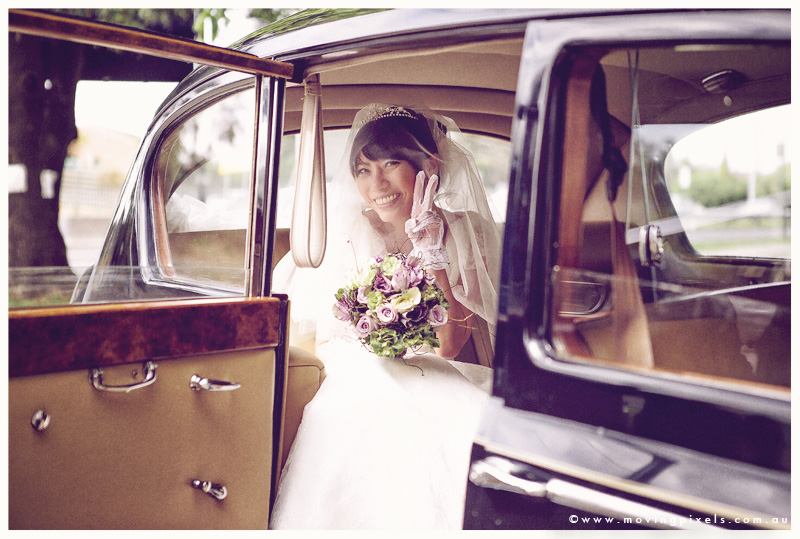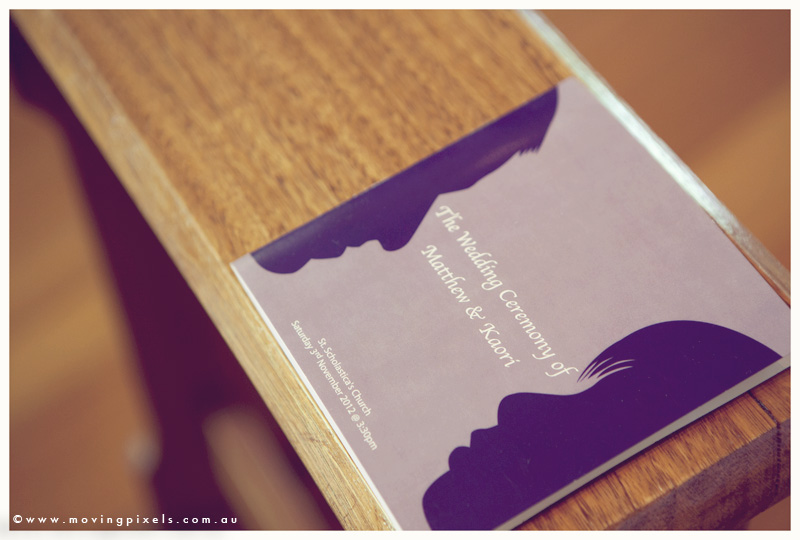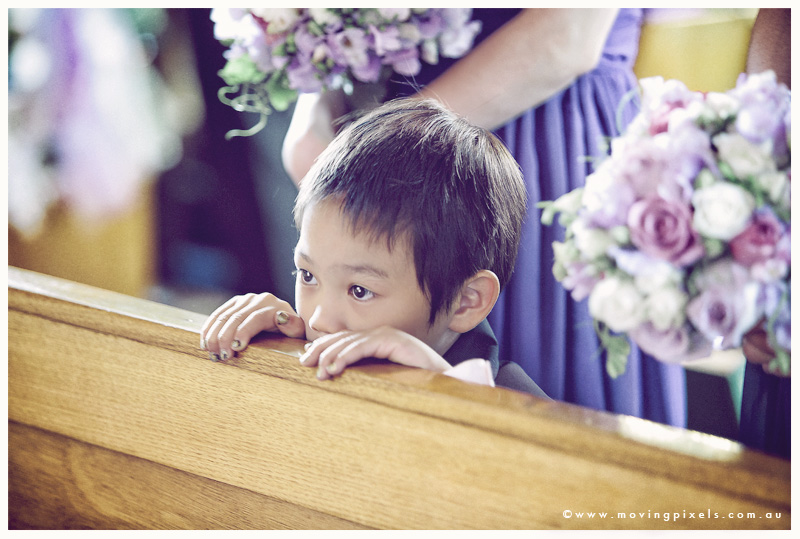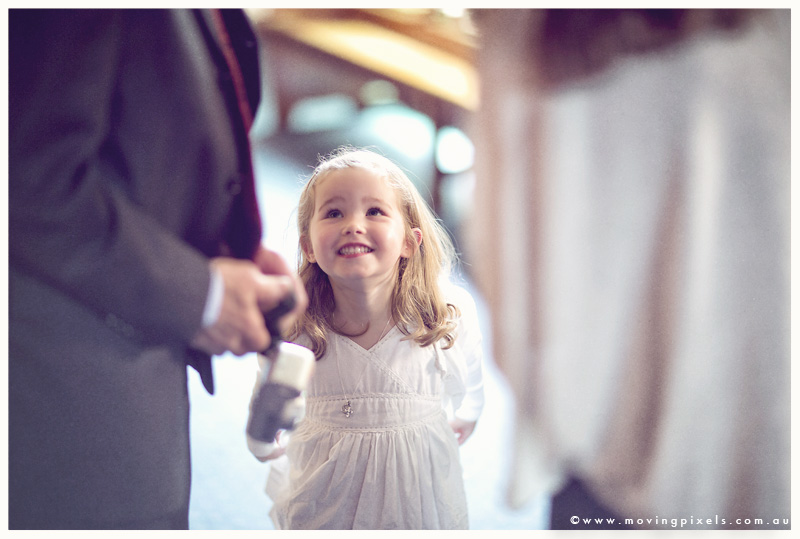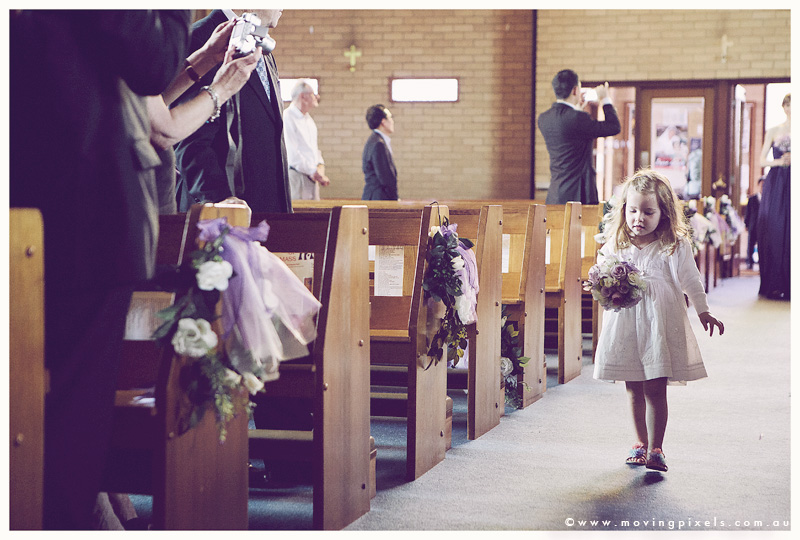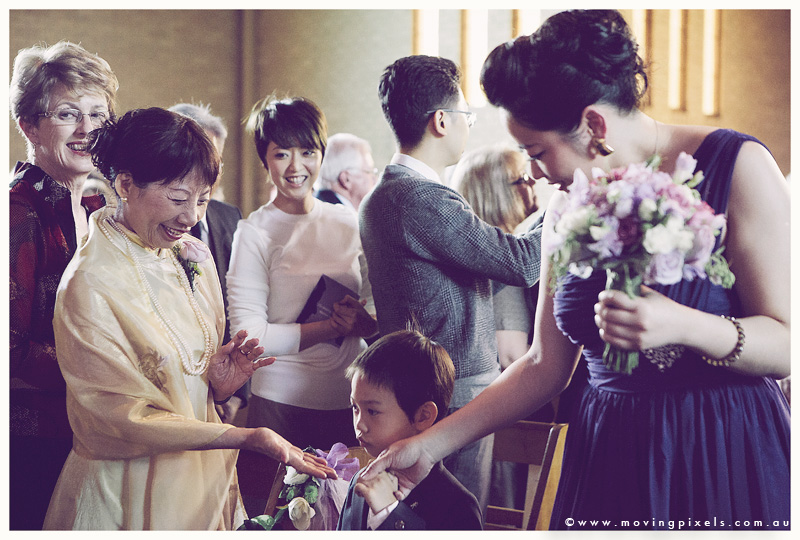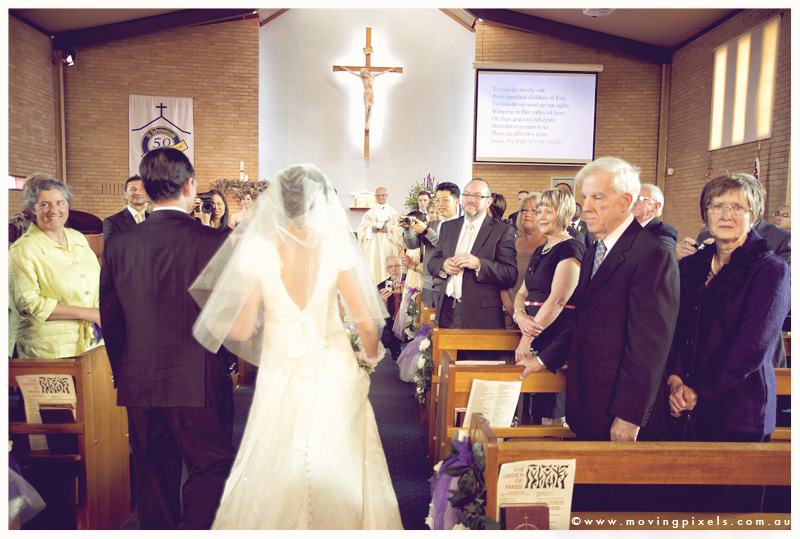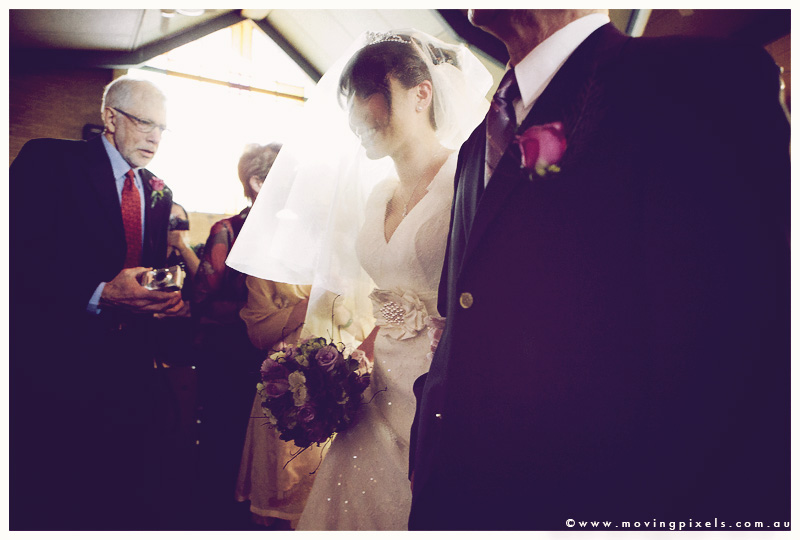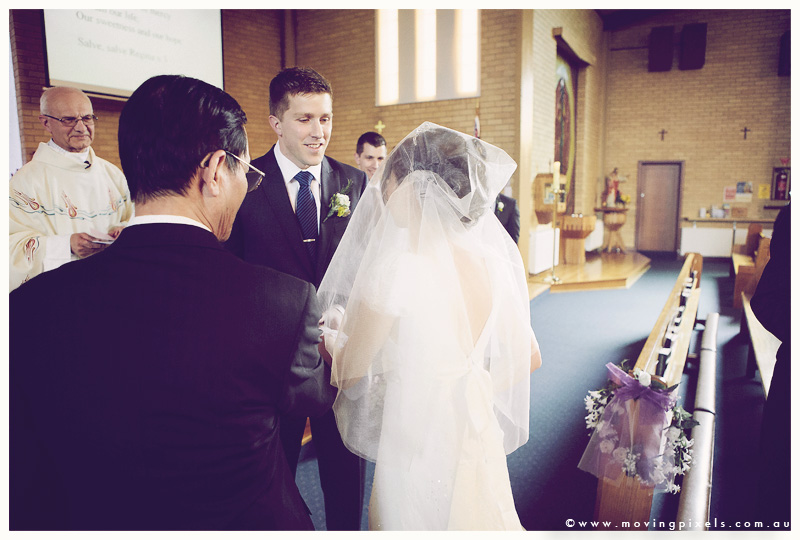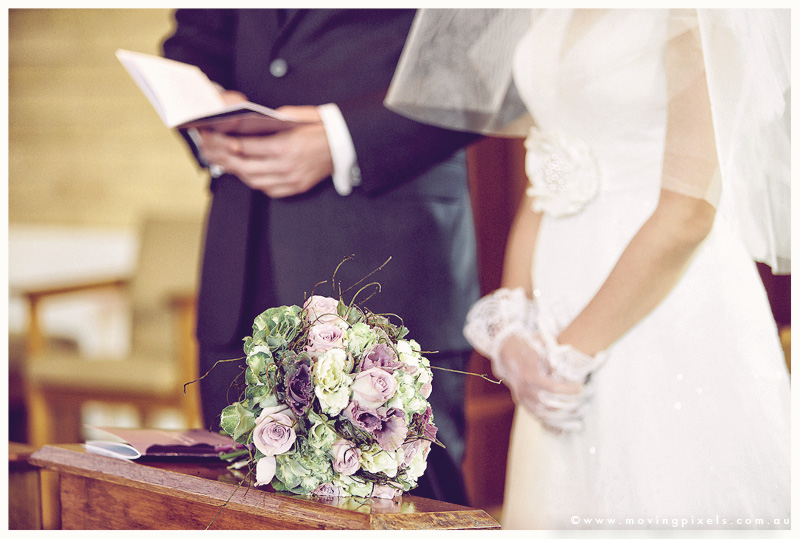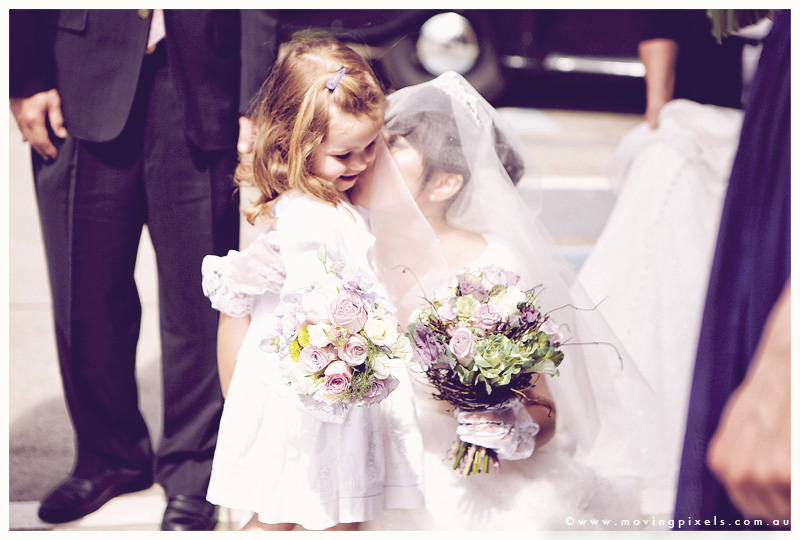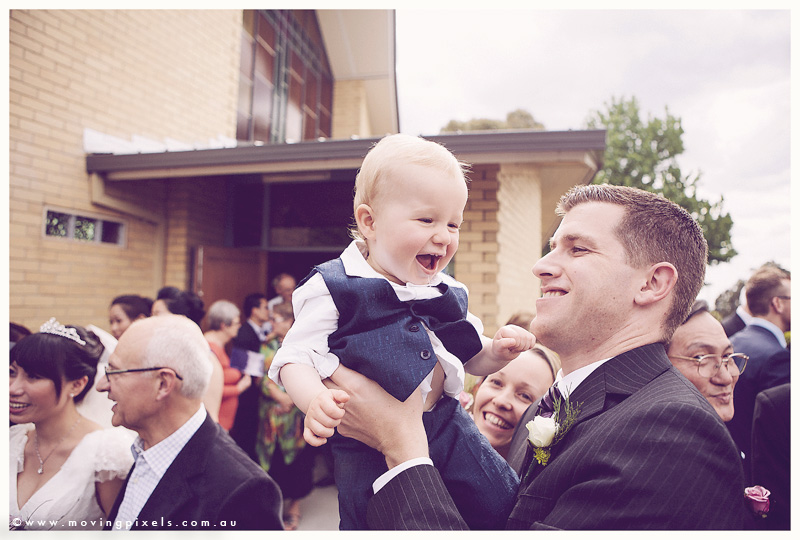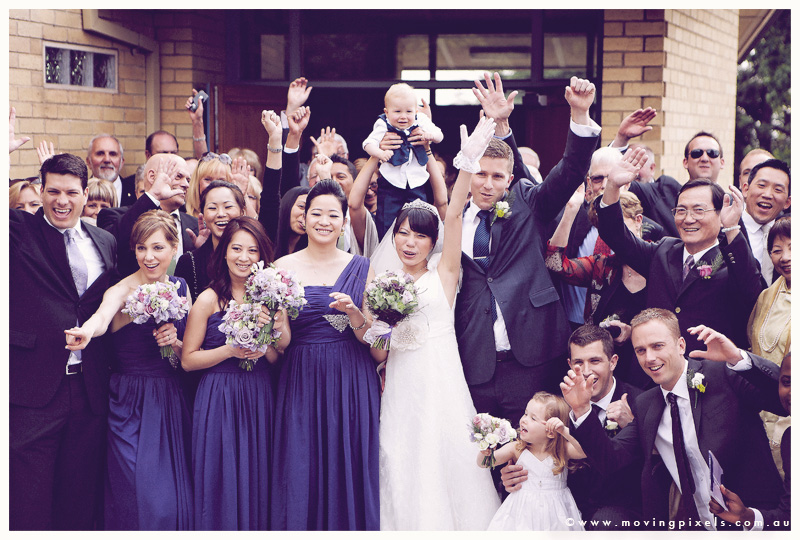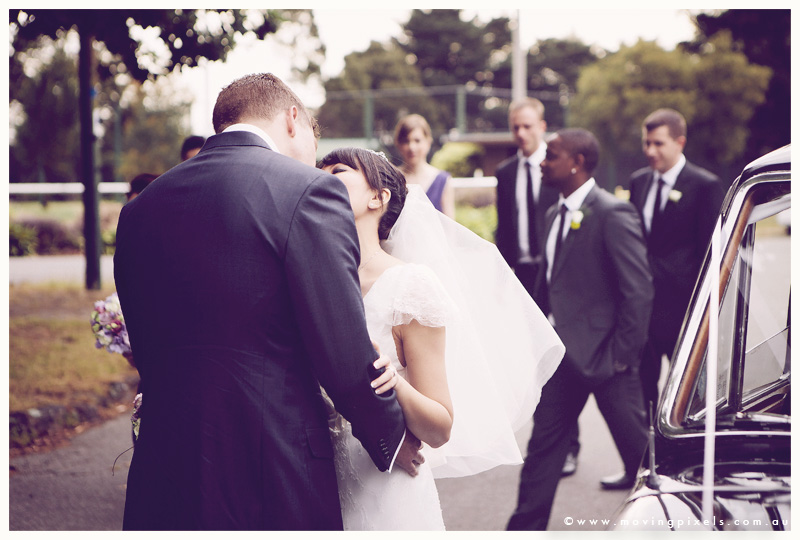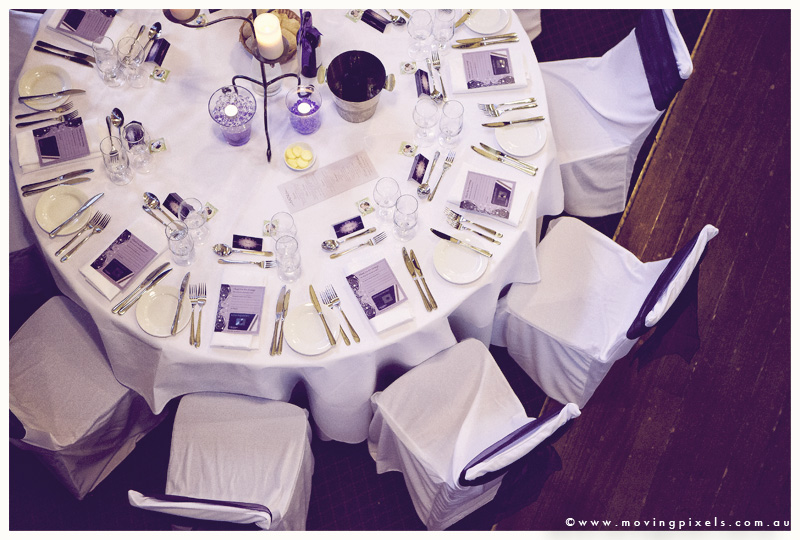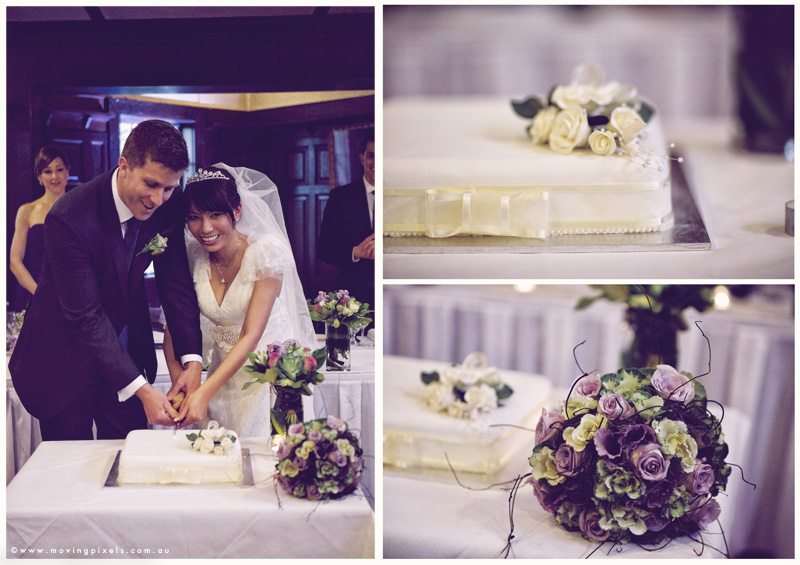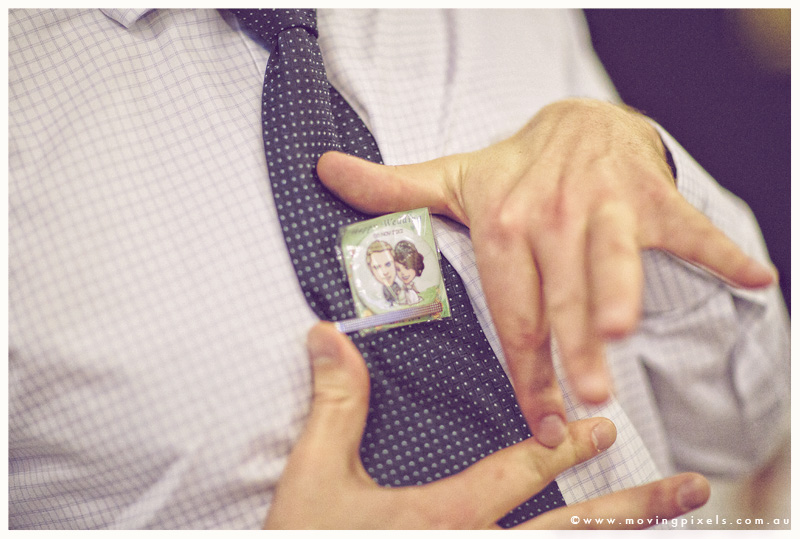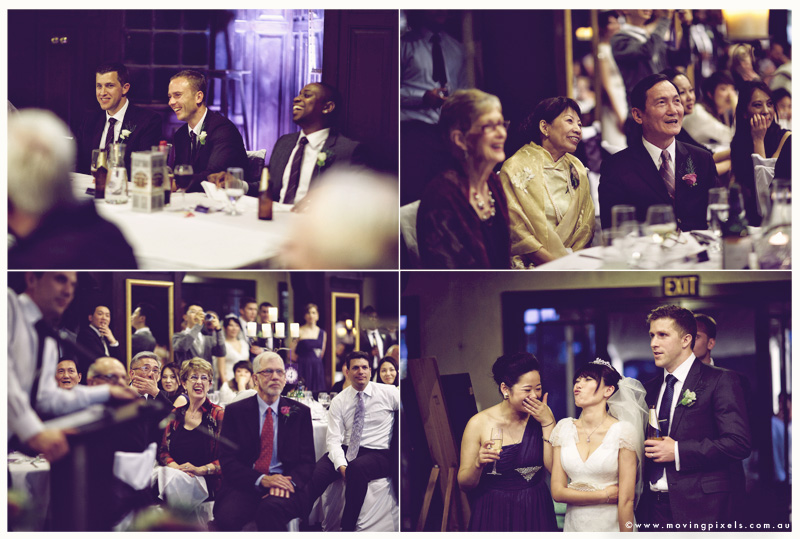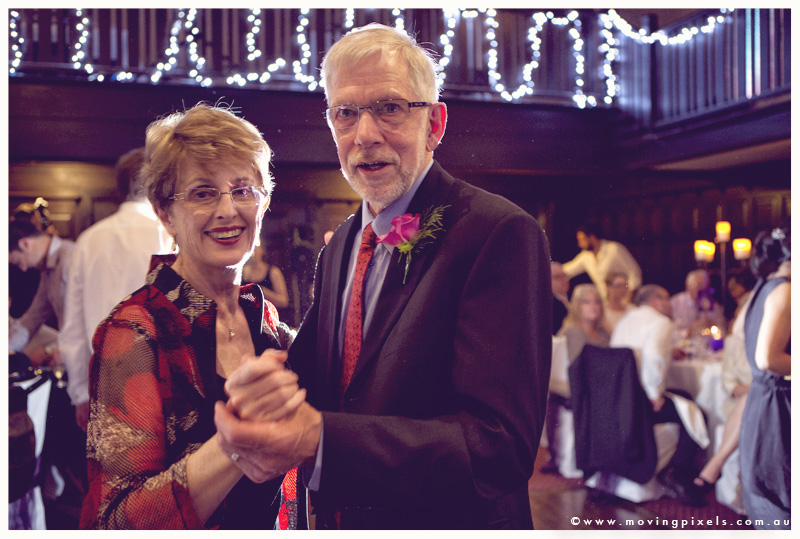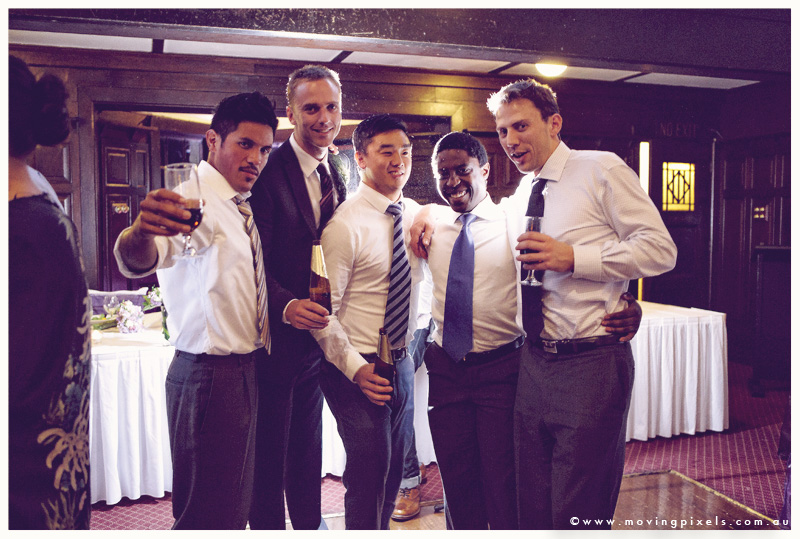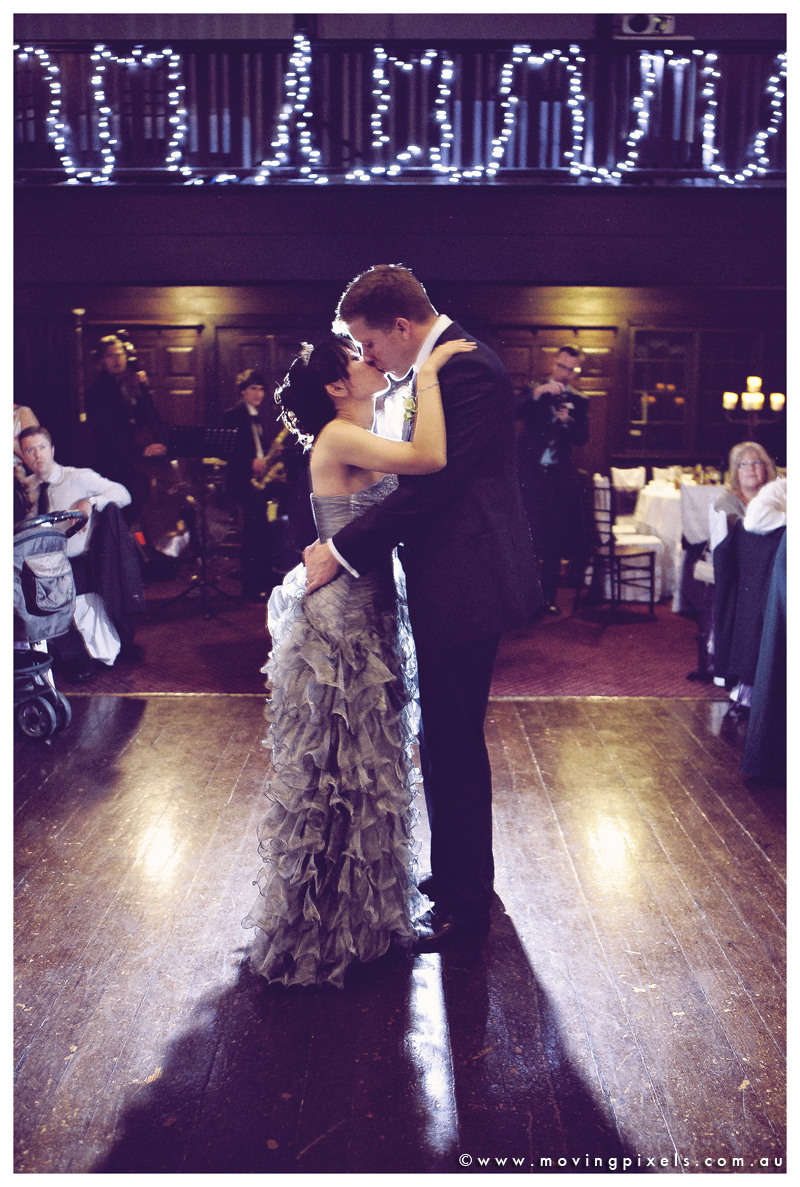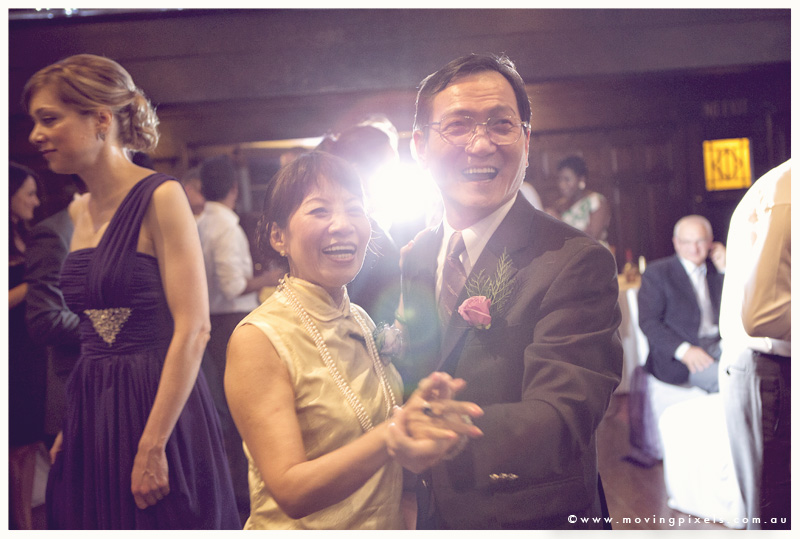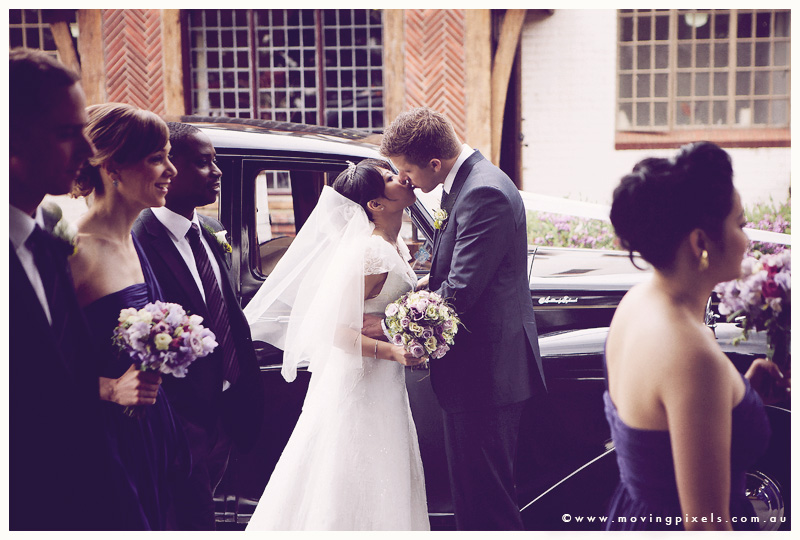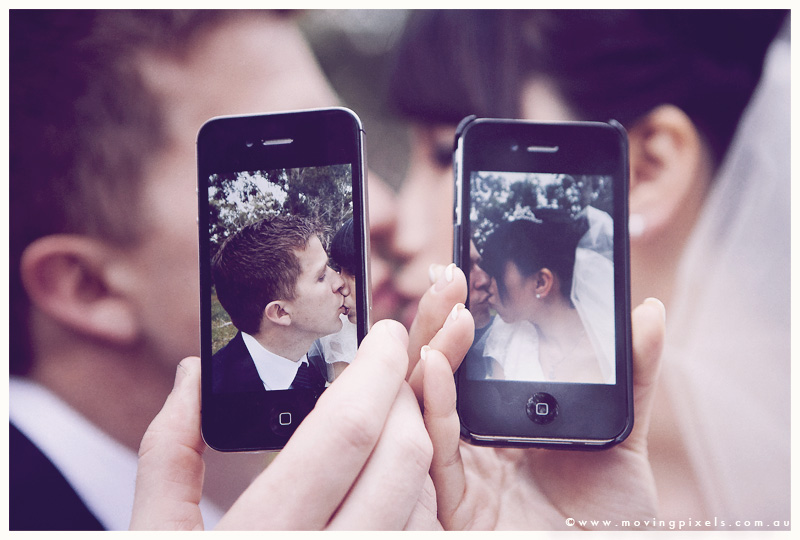 All you need is Love.  Thats what the Beatles said..  Matthew and Kaori's wedding proved it.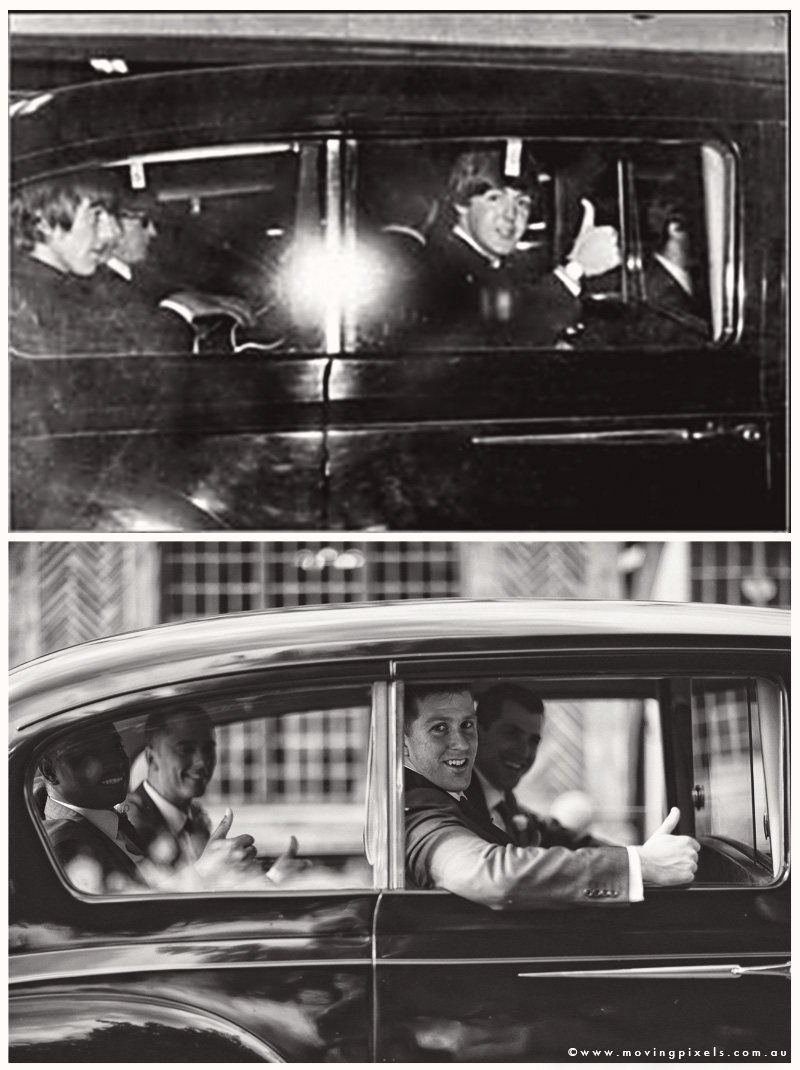 We Greatly Appreciate Your Comments: